ACADEMY AWARDS - OSCARS   FEBRUARY 25, 2007

Horticultural Stock Photography, Design and Printing Service for Full Color Business Cards and Postcards, Seasonal Photo Greeting Cards, Event Photography and Oscars Pre-Event Coverage, Celebrities' Charities


A CELEBRATION OF OSCAR FASHION

Copyright 1999-2009 4seasons Photography. All rights reserved.

Vogue editor-at-large André Leon Talley curated "A Celebration of Oscar® Fashion" to a large crowd attending the presentation of gowns worn by nominees, winners and presenters at the Academy Awards over the years.

"We searched high and low to find the best-of-the-best gowns worn over the years," said Talley.

"Of course, we wanted Cher's infamous black Bob Mackie (see picture left) - that dress made history all on its own.

And who could forget Charlize Theron in that shimmering gold Gucci (see picture right) that she wore when she won the Oscar for 'Monster'?"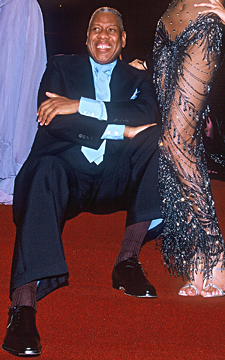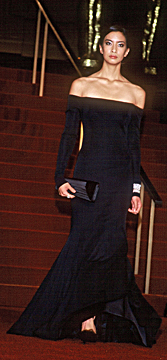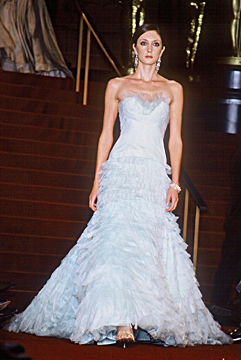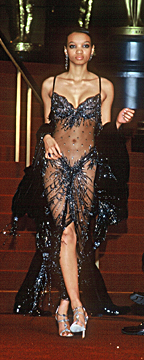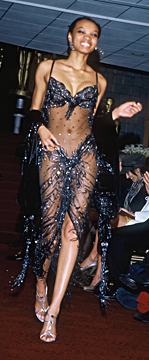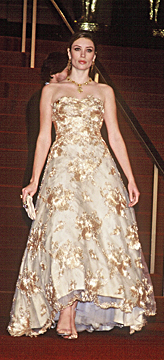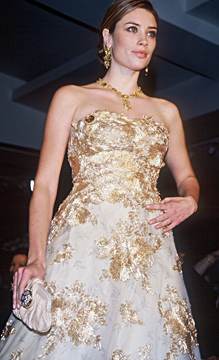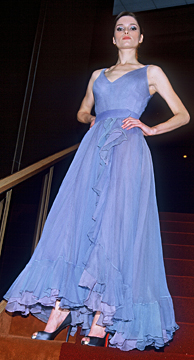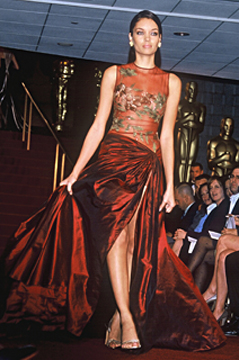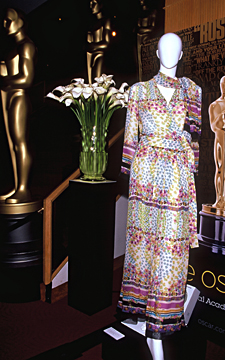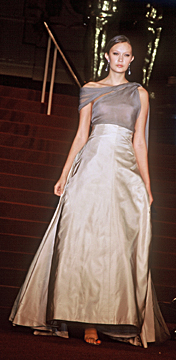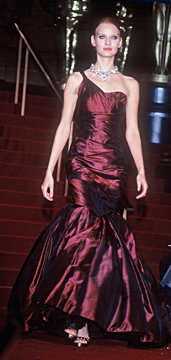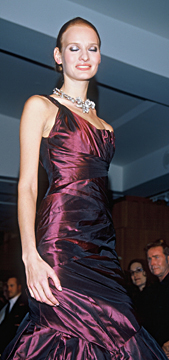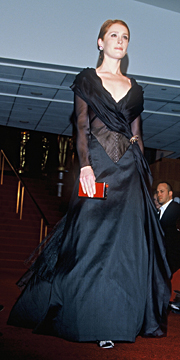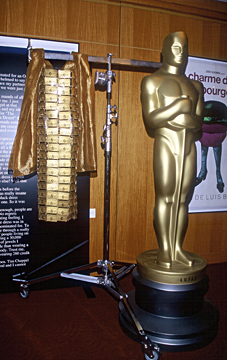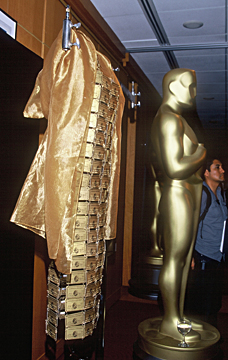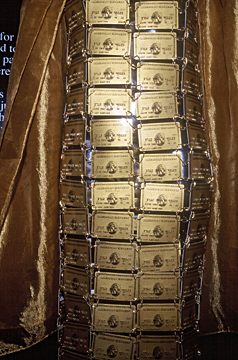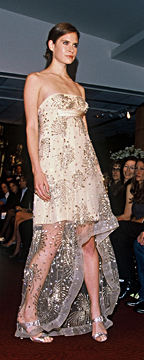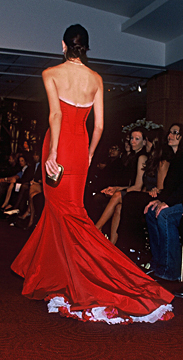 The retrospective was the idea of 79th Academy Awards producer Laura Ziskin, who asked Talley to curate the collection and announce the show. "I have vivid memories of the actresses first appearing in gowns," said Ziskin. "In each of those moments, they were perfect. Those moments can't be re-created, but these dresses are little pieces of history and we wanted to remind people of them."

The invitation-only event showcased over 40 previously worn gowns and was attended by designers, current owners and, in some cases, the original wearers. To preserve some of the more delicate gowns, several were displayed on mannequins, including the Gold American Express gown worn by Lizzy Gardiner when she won the Academy Award for Best Costume Design for her work on "The Adventures of Priscilla, Queen of the Desert."

Celebrity hairstylist Mark Townsend and makeup artist Paul Starr guided a team of artists to create the looks to expect on the red carpet this Awards season.

To complete the looks, the Oscar gowns were paired with contemporary jewels by Cartier, Martin Katz, Neil Lane, Fred Leighton, Van Cleef & Arpels and Harry Winston. Shoes and accessories were provided by Manolo Blahnik, Judith Leiber, Christian Louboutin, Prada, Roger Vivier and Stuart Weitzman.

Vogue West Coast editor Lisa Love and Vogue fashion editor Lawren Howell collaborated with Talley to create the show. Rabin Rodgers Inc., a creative and consulting lifestyle marketing firm specializing in event production, produced the show.

The event represented a collection of gowns worn over the past few decades, including gowns worn by Cher, Annette Bening, Ingrid Bergman, Halle Berry, Cate Blanchett, Geena Davis, Edith Head, Angelina Jolie, Keira Knightley, Sophia Loren, Barbra Streisand, Elizabeth Taylor and Charlize Theron.

Bob Mackie for Cher, Winner Best Actress for "Moonstruck", 60th Academy Awards

Giorgio Armani Prive for

Annette Bening

Nominee for Best Actress for "Being Julia"

77th Academy Awards

Edith Head for

Elizabeth Taylor

Presenter Best Picture

42nd Academy Awards

Chanel for

Ingrid Bergman

Winner Best Supporting Actress for

"Murder on the Orient Express"

47th Academy Awards

Vera Wang for Keira Knightley, Nominee Best Actress for

"Pride & Prejudice", 78th Academy Awards

Edith Head for Edith Head, her own design

Nominee Best Costume Design for "The Buccaneer"

31st Academy Awards

Carolina Herrera for

Renee Zellweger

Presenter Best Supporting Actress

77th Academy Awards

Theadora Van Runkle for

Faye Dunaway

Nominee Best Actress for "Bonnie and Clyde"

40th Academy Awards

Elie Saab for

Halle Berry

Winner Best Actress for "Monster's Ball"

74th Academy Awards

Karl Lagerfeld for Chanel for

Jennifer Lopez

Presenter Best Original Song

73rd Academy Awards

Arnold Scaasi for

Mitzi Gaynor

Performed Nominated Song

"Georgy Girl" from "Georgy Girl"

39th Academy Awards

Christian Lacroix for

Kristin Scott Thomas

Nominee Best Actress for "The English Patient"

69th Academy Awards

John Galliano for Dior for

Charlize Theron

Presenter Best Actor

77th Academy Awards

Edith Head for

Janet Leigh

Presenter Best Screenplay

32nd Academy Awards

Jean Louis for Marlene Dietrich

worn by Jamie Lee Curtis

Presenter Best Sound Effects Ed.

55th Academy Awards

Giorgio Armani for

Jodie Foster

Nominee Best Actress for "Nell"

67th Academy Awards

Vintage Chanel for

Kirsten Dunst

Presenter Best Film Edit.

77th Academy Awards

Photographer was on assignment for "German World Magazine" - All photos taken with prof. equipment


15 YEARS OF PHOTOGRAPHY AND DESIGN EXPERIENCE