ACADEMY AWARDS - OSCARS   MARCH 5, 2006

Horticultural Stock Photography, Design and Printing Service for Full Color Business Cards and Postcards, Seasonal Photo Greeting Cards, Event Photography and Oscars Pre-Event Coverage, Celebrities' Charities


OSCAR FASHION PREVIEW SHOW

Copyright 1999-2009 4seasons Photography. All rights reserved.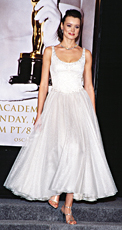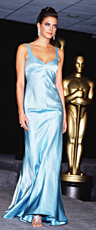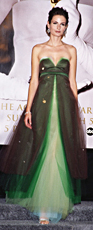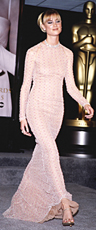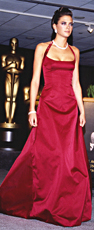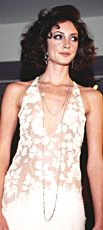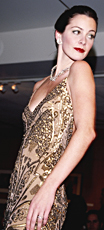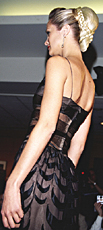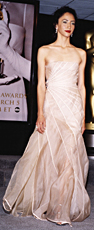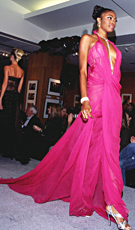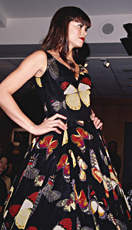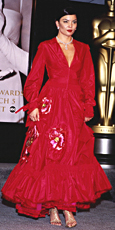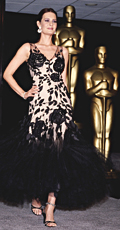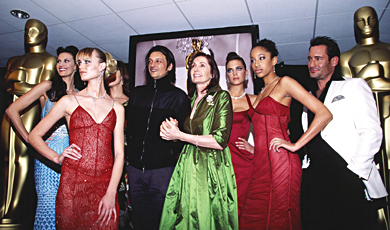 Tom & Linda Platt              Tom & Linda Platt      Sylvia Heisel      Sylvia Heisel        Georges Chakra    M. Lhuillier    Olga Simonov

Isaac Mizrahi                Reem Acra                Randolph Duke         Bill Blass                       Kai Milla                       Richard Tyler

Reem Acra           Douglas Hannant         Escada            Krizia                       Krizia                                         Josef Statkus

Oscar fashion coordinator Patty Fox and 20 models previewed the glamour and sophistication fans can expect to see in the fashions worn by the nominees, presenters and guests attending this year's Oscar ceremony.

"Oscar's red carpet has become the largest fashion show in the world, with each couture gown an individual work of art," Fox said. "Inside the theater the evening is all about film. But on the red carpet it's the look that counts."

Fox, author of the fashion books "Star Style" and "Star Style at the Academy Awards," recently visited the top New York design showrooms and selected gowns from some of the biggest names in fashion to feature in the preview. This year, Fox also endeavored to identify and bring to light some of the hottest and most promising designers currently hitting the fashion scene.

Shoe designer Stuart Weitzman, a favorite at Oscar red carpets, provided a glimpse of the shoes one can expect to see accompanying the latest dress styles on Oscar night.

Hair Stylist Roy Teeluck and Fashion Coordinator Patty Fox pose with models

Pamella Roland     Colleen Quen      Junko Yoshioka     Kevan Hall                Krizia               Richard Tyler             Douglas Hannant  

Colleen Quen                            Josef Statkus                       Krizia                              Reem Acra                       Bill Blass  

Photographer was on assignment for "German World Magazine" - All photos taken with prof. equipment

15 YEARS OF PHOTOGRAPHY AND DESIGN EXPERIENCE