Horticultural Stock Photography, Design and Printing Service for Full Color Business Cards and Postcards, Seasonal Photo Greeting Cards, Event Photography and Oscars Pre-Event Coverage, Celebrities' Charities


Copyright 1999-2009 4seasons Photography. All rights reserved.

ACADEMY AWARDS - OSCARS   MARCH 23, 2003

Photographer was on assignment for "German World Magazine" - All photos taken with prof. equipment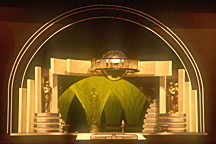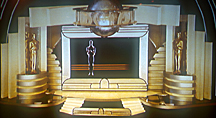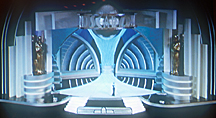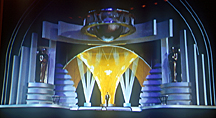 The Kodak Theatre in Hollywood

Home of the Academy Awards

The miniature model of the set design

for the 75th Diamond Anniversary Show

Three examples of the various stage designs.

This year's theme is elegant, glamorous and iconic.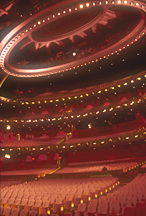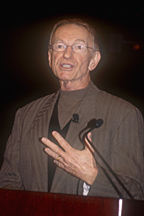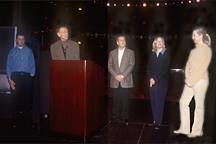 Roy Christopher and his Design Team (f.l.t.r.):

Joe Celli, Roy Christopher, Greg Richman,

Tamlyn Wright, Charlotte Raybourn.

This is the 14th time Christopher designs an Academy Awards telecast.

Christopher has received a total of 31 Emmy nominations in the past. Thirteen of those nominations were for his work on the Oscar telecast, for which he won 5 Emmy Awards.

"This year I tried to put myself into the imaginary shoes of the great motion picture production designers of the past and am creating the look of the show as if one of them were designing the Academy Awards today," said Christopher. "I hope to honor their memory and that the design will be glamorous, elegant, iconic, and that it possesses a real sense of 'event'."

15 YEARS OF PHOTOGRAPHY AND DESIGN EXPERIENCE